One thing that I absolutely love about this blog is the amazing support you guys give me. Even after my whiny video blog on Monday and my angry rant on Tuesday, you still encourage me and support my (crazy) choices. Thank you so much.
I have been a little quiet on the social media front this week as I have been dealing with some post race recovery problems. I don't know what happened after the race on Sunday, but I ended up really ill. Monday and Tuesday I was still lightheaded and weak and today, (Thursday) I feel about 75% better.  I still feel weak and I hope this passes soon. Unfortunately, this has made me pull the plug on running for a few days. It was a very difficult decision, but I decided on Tuesday to rest until this weekend and hope to fully recover. This late in training, it's scary not to be running but it is a necessity at this point.
Since I am not running right now, I thought I would share some pictures with you from my camera that never made it to the blog.
I was recently asked by Cheribundi to take their 7-day challenge. Cherry juice as known as the ultimate antioxidant.  Supports restful sleep.  Helps promote healthy inflammation response. I am on day 2 of the challenge. Holy tartness!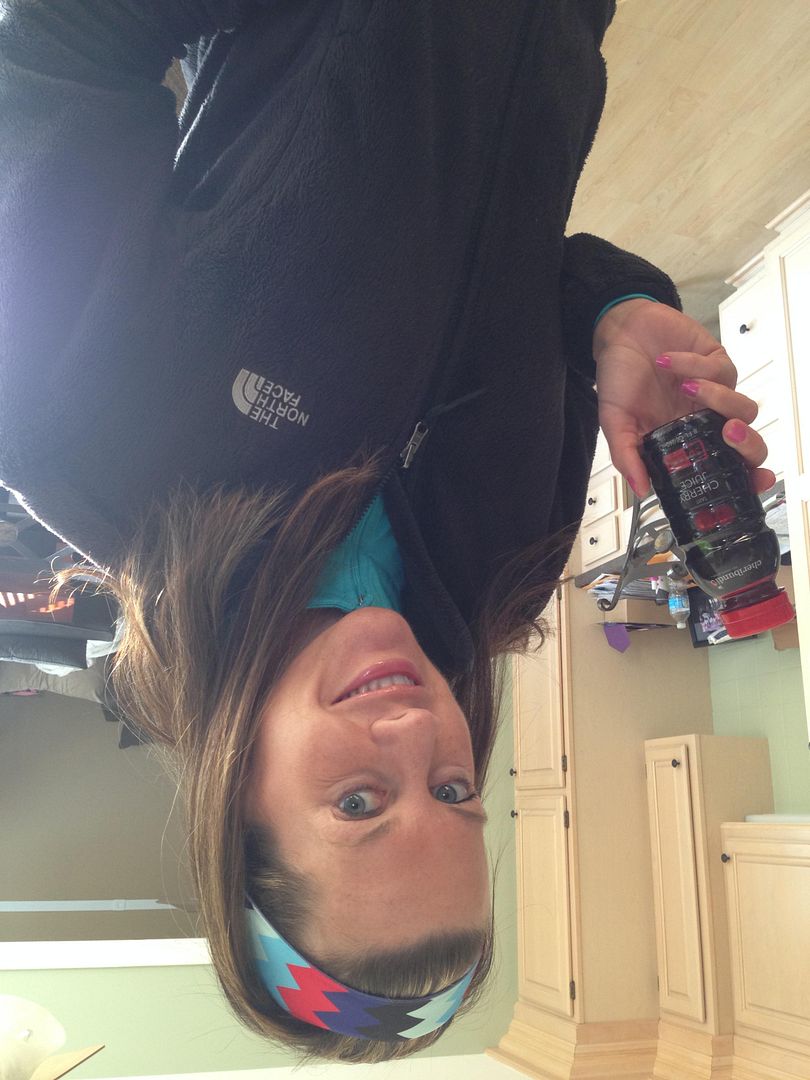 I can't wait to give you the full recap.
It was a beautiful day yesterday and Amy and Carrie had a amazing 8 mile run. Since I am not running, I rode my bike along with them. I had a great time, but my butt is killing me today.
Last night I had tickets to see Jillian Michaels in Joilet, IL. I hate to say this, but I was really disappointed. I felt like I was in class at a lecture instead of seeing a motivational speaker. I like her on Biggest Loser, but this was not enjoyable for me. I even left a few minutes early. I am glad the tickets were free.

Finally, these 3 pictures on my camera. All I can do is laugh. Between crazy friends and strange texts, these appeared. Things that make you go hmmmm…
What is the strangest thing on your phone right now?